Do Not Overtake signs for NSW
Do Not Overtake signs for NSW are different to the rest of Australia. Moreover, NSW requires the Text on the Do Not Overtake Turning Vehicle left hand marker to be a minimum of 50mm high. Consequently, although the rest of Australia has gone away from the 400 x 400mm size, New South Wales still requires them. Indeed, New South Wales large sized markers 400x400mm still comply, albeit with the larger lettering.  Many thousands of trucks and trailers across Australia have the 400mm square 'do not overtake' rear marker plates fitted already. Unfortunately, most of them have the old class 2 reflective finish, which no longer complies. Class 1 (class 400) reflective signs are now required.
Comparatively, you will see in the image below, that the text is quite high. This is just for NSW where 50mm high text is required. Because of the text height, each sign needs to be 400mm square.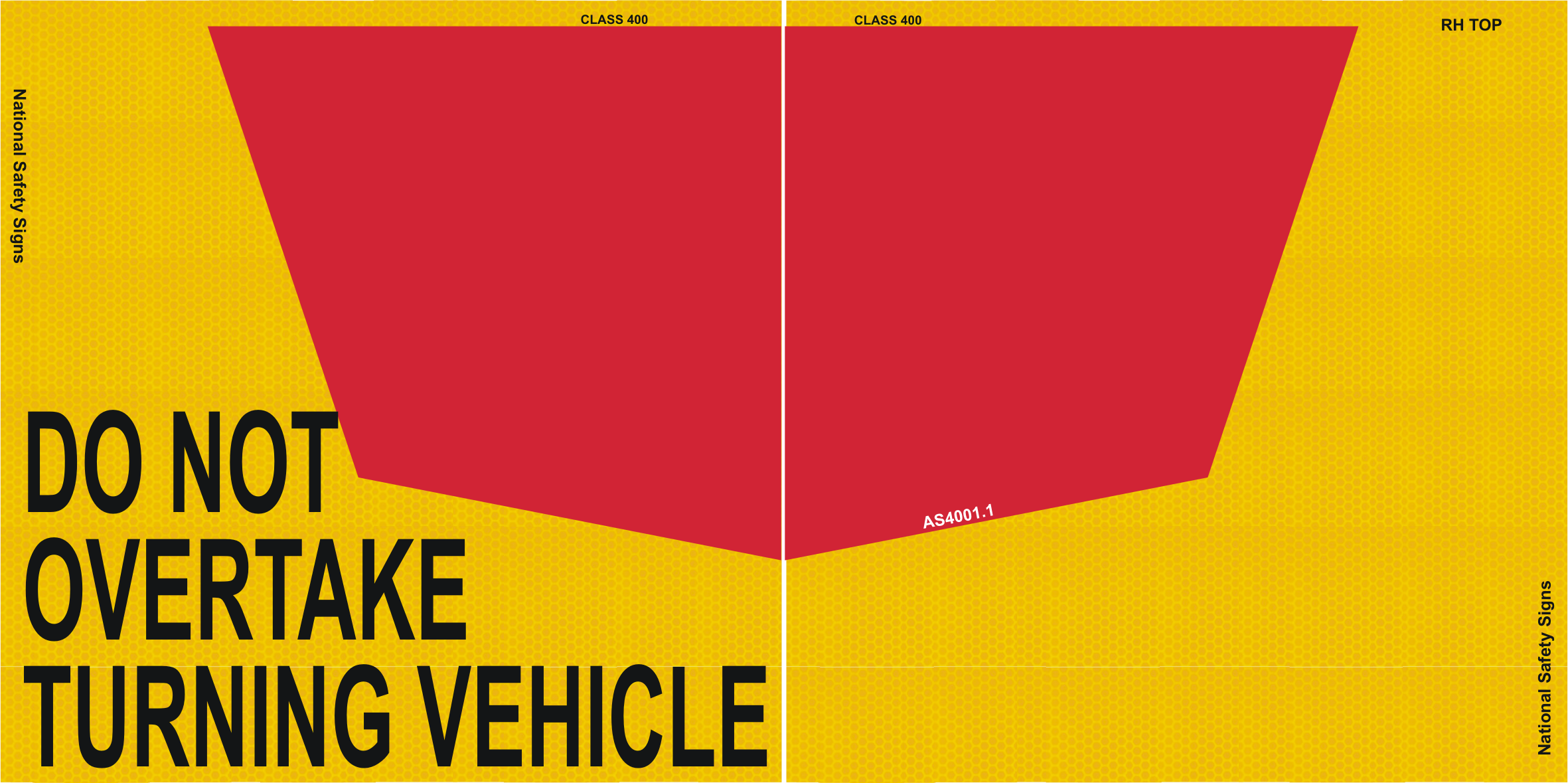 For Trailers that lack space to adhere these markers as stickers, there are metal versions of do not overtake turning vehicle, that can be attached mechanically. Also, there are long narrow stickers such as this 1800mm wide class 400 adhesive strip (comes in 2 halves):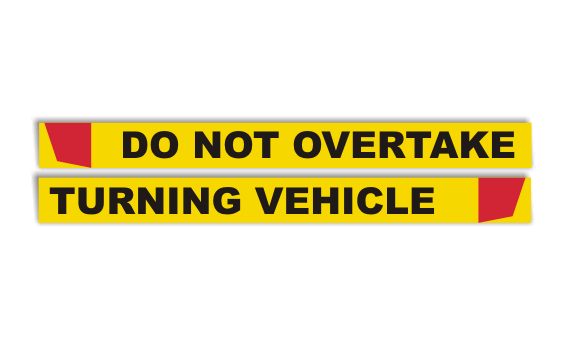 Read more about heavy vehicle markers and Do Not Overtake signs for NSW
More information on Do Not Overtake signs for NSW signs HERE and the Australian government regulations Click here
See our range online Click here