Description
Give Way to Stock Hinged Sign
Give Way to Stock R1-V6 With fold down top. Ideally suited for Traffic Control at Stock Crossings. Manufactured in Australia and is made from reflective aluminium. see HERE
Give Way to Stock sign is normally 900x900mm and has the required bracing channel for pole mounting on rear of sign. Alternately, we have created this 600mm hinged Stock Crossing sign after many enquiries for this exact product.
Similarly, there are the VicRoads versions available HERE.
How to mount your hinged sign
Conversely, There is no mounting channel on this 600 hinged sign. However, once set up, you can fold the top half of the sign down. There are pole brackets (see bottom of page) to suit. You will need 2 TD-1 Brackets and one Stainless bracket and clamp up top to mount this Give Way to Stock Hinged Sign correctly. Indeed, 2 brackets on the lower portion and one right at the top of the Give Way to Stock Hinged Sign. Moreover, these TD-1 brackets suit 60mm outside diameter sized poles.
Importantly, select your brackets from the options if desired.
Flashing Lights
Coupled with the Stock Crossing signs, you may also need flashing lights or rotating beacons. Indeed, not knowing whether there will be a vehicle at the crossing makes our suggestions hard to select. However, If there is no power, you can used a battery operated beacon like this: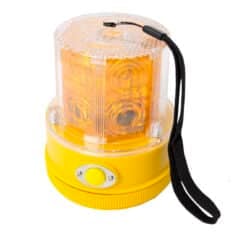 However, there is 12v – 24v power :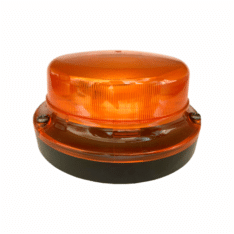 We also have the complete kits for Stock crossing. Included are all the brackets and even the flashing light ! See more Vic roads information HERE
National Safety Signs
National Safety Signs is well know for supplying Farm and Station Signs in Australia. These are usually all made by them. You can be assured that you are not buying an imported Stock Crossing sign. Turn around time for orders is very fast and we use reptuble carriers for freight.